Author Liesel K. Hill explories all things fantastical, one alternate world at a time...
Wednesday, July 11, 2012
Once Upon a Read-Athon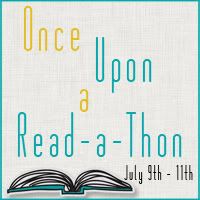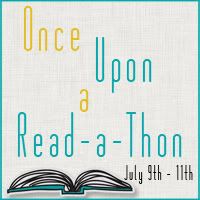 So I decided to participate in Once Upon a Read-a-thon, hosted by Candace's Book Blog, among others. The reason I wanted to do the read-a-thon was because 1) I don't think I've officially partiicipated in a one since I was in, like, grade school! (Dah!) and 2) because I'm reading four books at once and wanted an excuse to push everything else aside and finish them. That said, this was probably not the best time for me to do a read-a-thon. I was SO busy this week! I had hoped to finish two of the books I was already reading (don't worry, I was only a chapter or two into each when I began! :D) and maybe also read another. Well, suffice it to say, that didn't happen. I've finished one of the book and hope to finish the other by night's end. If I can get those first two read, it will be awesome, but I won't be doing any more that that. (Curse the work that pays the bills!)
Anyway, the two books I keep mentioning are Alana Johnson's Possession and Grave Mercy by Robin LaFevers. I'm totally loving them both. I'll probably do reviews for them, but I doubt I'll get to it before next week. I have to do at least one challenge, so here it is:
The Reader Bee's challenge for Wednesday is a simple question: What is (or was) your most anticipated book for 2012?
Answer: This may be cheating just a tad, but my most anticipated book was the final installment of The Wheel of Time series entitled,
A Memory of Light.
I'm sure those of you who follow my blog (and therefore see me rave about Robert Jordant all the time!) are just shocked to hear this, but there it is. The only reason it's (kinda) cheating is that, due to publishing delays, this book's release date got pushed back to January 2013. So, it
was
the most anticipated book of 2012...until it became instead the most anticipated book of 2013! :D
Well, happy reading. The read-a-thon ran Monday through Wednesday, so I'll update tomorrow on what the final tally of pages are that I got read! Happy Reading! :D
Posted by

L.K.Hill, Author
at 5:28 AM