Author Liesel K. Hill explories all things fantastical, one alternate world at a time...
Monday, November 10, 2014
Top Ten Tuesday: Characters Who Should Have Their Own Book
Top Ten Tuesday is an original feature/weekly meme created here at
The Broke and the Bookish
. This feature was created because we are particularly fond of lists here at The Broke and the Bookish. We'd love to share our lists with other bookish folks and would LOVE to see your top ten lists!
Each week we will post a new Top Ten list that one of our bloggers here at
The Broke and the Bookish
will answer. Everyone is welcome to join. All we ask is that you
link back
to
The Broke and the Bookish
on your own Top Ten Tuesday post AND add your name to the Linky widget so that everyone can check out other bloggers lists! If you don't have a blog, just post your answers as a comment. Have fun with it! It's a fun way to get to know your fellow bloggers.
Top 10 Characters I Wish Would Get Their Own Book
9. Reepicheep of The Chronicles of Narnia -- He was one of the funnest characters in the series. An intelligent, courageous swash-buckling mouse definitely deserves his own book. I envision a Stuart Little/Pirates of the Caribbean hybrid. It'd be so entertaining!
8. Arya of A Song of Ice and Fire -- My favorite character! She's so adventurous and I kind of wish she had her own book because she's my fave to read about and in book 5 she only had two chapters. Two chapter! Mr. Martin, you'd better give me more with book 6.
7. Tam al'Thor of Wheel of Time -- Before his death, it was rumored that Robert Jordan was going to write more prequels. (New Spring was immensely successful.) One of the things he wanted to write about was Tam finding Rand during the Aiel War. I SO wish he could have written that book. I want it!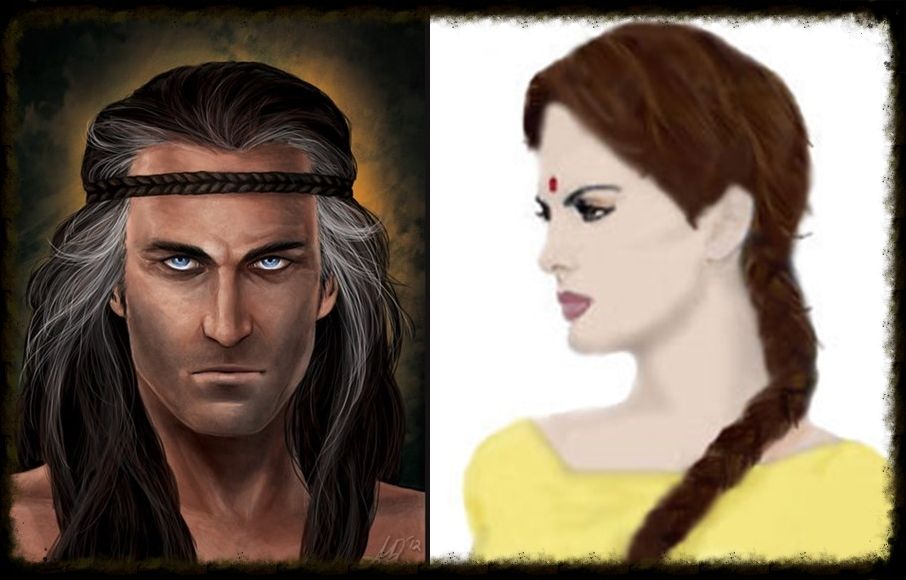 6. Nynaeve and Lan of Wheel of Time -- You'd have to have one with the other, so I included them both. If I had any objections at all to the way the series ended, it's that we didn't get much afterward. I want to see Nynaeve and Lan after...the ending. (Trying not to spoil.) There's just so much potential there. (Jordan should have written appendices, like Tolkien did.)
5. Ron and Hermione of
Harry Potter
-- Again, I'd love to see some adventures with them as married adults. I'd be fun if they teamed up to go after minor evil wizards or something. Have Harry walk through a few scenes. It'd be like Rozencrantz and Guildenstern are Dead. Tell the story through them with the more central characters from the series as the background.
3. Matrim Cauthon of Wheel of Time -- Hilarious with all kinds of sexist anecdotes about women. Mat gets into all kinds of trouble, but manages to be a bada** all the same. He definitely needs his own book. (And like #6, I'd love an afterward with him. See him in his new surroundings, you know?)
2. Tyrion Lannister of A Song of Ice and Fire -- I don't think I need to explain this one. He's the most intelligent, witty, harsh-tongued character in the series. My family sits around watching the HBO show and talking about how no one would be a better king of Westeros than Tyrion.
1. Loial of Wheel of Time -- I'd LOVE a book about Loial! Yeah I know, he'd probably sit around writing his book a lot, but throw in a battle or two so the Ogier can fight with their axes, and maybe some sweet romance stuff with Erith and it would just be charming. I want a Loial book!
That's all I could come up with. How about you?
Which characters do you think deserve their own books?
Posted by

L.K.Hill, Author
at 10:00 PM