Author Liesel K. Hill explories all things fantastical, one alternate world at a time...
Thursday, April 24, 2014
Follow Friday: Pets
Gain new followers and make new friends with the Book Blogger Feature & Follow! If this is your first time here, welcome! You are about to make some new friends and gain new followers -- but you have to know -- the point of this hop is to follow other bloggers also. I follow you, you follow me.

The Feature & Follow is hosted by TWO hosts, Parajunkee of Parajunkee's View and Alison of Alison Can Read. Each host will have their own Feature Blog and this way it'll allow us to show off more new blogs!

How does this work? First you leave your name here on this post, (using the linky tools -- keep scrolling!) then you create a post on your own blog that links back to this post (easiest way is to just grab the code under the #FF picture and put it in your post) and then you visit as many blogs as you can and tell them "hi" in their comments (on the post that has the #FF image). You follow them, they follow you. Win. Win. Just make sure to follow back if someone follows you!
Have an pets? Tell us or show us.
No pets for me. I have my three-year-old niece Cheveya who often curls up and keeps me company while I read or type on my computer. The next closest thing are these decorative wolf statues I have all over my house. Between the two, I don't think I have much more energy to devote to a pet right now. :D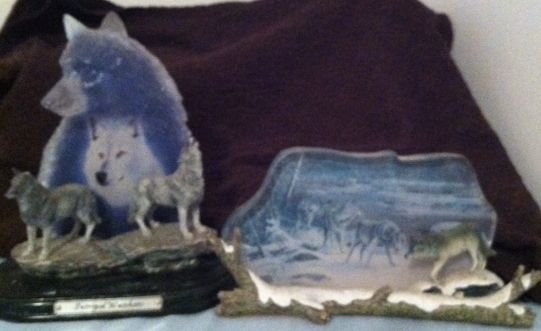 How about you? Any pets?
Posted by

L.K.Hill, Author
at 7:14 PM