Author Liesel K. Hill explories all things fantastical, one alternate world at a time...
Monday, December 16, 2013
Top Ten New Authors (To Me) for 2013
Top Ten Tuesday is an original feature/weekly meme created here at
The Broke and the Bookish
. This feature was created because we are particularly fond of lists here at The Broke and the Bookish. We'd love to share our lists with other bookish folks and would LOVE to see your top ten lists!
Each week we will post a new Top Ten list that one of our bloggers here at
The Broke and the Bookish
will answer. Everyone is welcome to join. All we ask is that you
link back
to
The Broke and the Bookish
on your own Top Ten Tuesday post AND add your name to the Linky widget so that everyone can check out other bloggers lists! If you don't have a blog, just post your answers as a comment. Have fun with it! It's a fun way to get to know your fellow bloggers.
Top 10 New-to-Me Authors I Read in 2013
(pictures courtesy of goodreads.com unless otherwise linked)
This one's easy! I think MOST of the authors I read in 2013 were new to me, so I'll go with my faves! :D In no particular order:
10. Eric Bishop--wrote a great modern western that I loved! Check out The Samaritan's Pistol!
9. Jennifer Stewart-Griffin--I read her book, Big in Japan, at the beginning of the year, but wold love to read it again. Such a great story! So entertaining!
8. Lehua Parker--I really don't like middle grade as a rule, but I love Lehua's Hawaiian-set shark/boy story. It's so fun!
7. The Brothers Washburn--I was so impressed by the creep factor of this amazing YA horror story.
6. Kendare Blake--I read book 1 early in the year and then just recently read book 2. Both are amazingly well-written books and now my little brothers are reading them. Yea!
Source
5. Bethany Griffin--Like Kendare Blake, she wrote an amazing duology that everyone wished was a trilogy or longer series because it was just that good.
Source
4. Veronica Rossi--Obviously. I've read the first two books of the Under the Never Sky series, and probably won't get to the third one until the new year, but it's still fun to have read the entire series in roughly a year's time.
3. Veronica Roth--Other Veronica. Same here. I read Divergent early this year, Insurgent in the fall, and now I have Allegiant on my kindle. Probably won't get to it this month, but soon.
2. Tera Lynn Childs--Probably my favorite of the mermaid authors. So much fun!
1. Laini Taylor--Read Daughter and Days both this year. Cannot wait for Dreams of Gods and Monsters!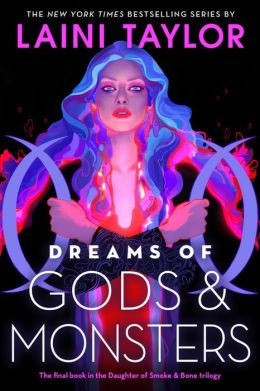 That's all of mine. What authors were new to YOU in 2013?
Posted by

L.K.Hill, Author
at 10:00 PM