Monday, June 29, 2015
Going Forward, Creative Blogging, Nominations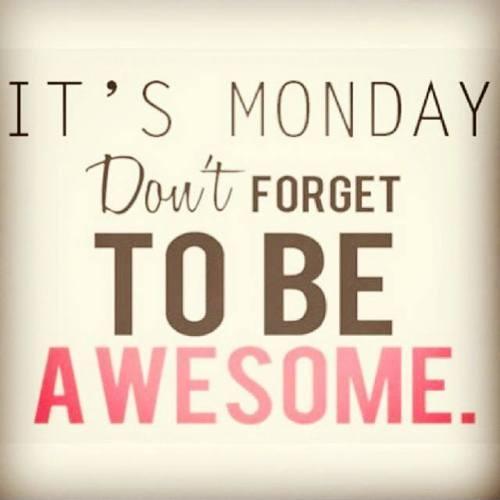 Hello all! Happy Monday morning!
It's been weeks since I posted regularly on my blog, which is all kinds of weird for me. I love blogging and have been religious about it for years. But life has gotten in the way a lot lately. I'm hoping now to return to a more regular schedule. So, a couple of things.
1)

I've been nominated as a creative blogger

(see below).
2)

What I post on this blog may change a bit.

In the past I've done a lot of weekday memes and blog hops and things. I won't be forsaking those all together, but I'll be doing fewer of them. The reason being is that I want to focus more on my own writing, rather than reading and blog hopping.
3)

For that same reason, I'll probably post less than I used to: only 2-3 times/week, rather than 5+.
4)

Other than that, I'll still be around a lot

. Not going anywhere anytime soon. :D
5)

I'm also still working on a whole new marketing plan for my books

, and I'll share it and it's results as I go along, so I'm super excited to see how it works.
Creative Blogger:


I was nominated by
Jeffrey Scott
over at
J.A. Scott
(thanks Jeff! *waves*). If I am to accept the award, I need to follow a few rules. That's where this blog post comes in.
The rules:
1. Thank and post the link of the person who nominated you.
2. Share 5 facts about yourself to your readers.
3. Nominate 10-20 blogs and notify them.
4. Pass on the rules.
Facts about me:
1.

I am a hybrid author

(both traditional and indie) who writes across many genres, including scifi/fantasy, historical fiction, dystopian, and crime fiction.
2. I

am unmarried

, but live with my sister and four-year-old niece in Northern Utah.
3.

I come from a huge, tight-knit family

. There are twelve of us kids, all from the same two parents. (Everyone take a deep breath! No passing out while reading my blog!)
4.

I run a daycare during the week

to pay the bills. I find that I have a LOT less motivation to write when I have to work a 9-5 job. Staying at home with a bunch of rugrats gives me (some) time to write during the day, but more importantly it doesn't kill my motivation to write during my spare time.
5. I am a The Walking Dead fanatic. Anyone who follows my blog for long already knows this. When the show is on (Oct-Nov, Feb-Mar) I do very in-depth analyses of each episode on my blog. I even have a fan account on Instagram and Tumblr. I've actually learned some marketing lessons from these accounts, which I'll be turning into blog posts soon. Stay tuned! :D
I nominate:
1. Alex J. Cavanaugh - If you want to know how to run a successful blog, go follow him!
2. The Geek Twins - Maurice and Nigel, always bringing fascinating scifi, pop culture tidbits I don't hear anywhere else.
3. C.D. Gallant-King - An amazing author who shares great characters and excerpts on his blog!
4. Johnny Worthin - Another fantastic author with a sense of humor that just won't quit. Once you know Johnny, you won't forget him.
5. Lehua Parker - YA Author with a delightful series about a boy who might just be a shark, set in Hawaii.
6. Ann Marie Meyers - Delightful ME/YA author. Check out her book, Up in the Air.
7. The Brothers Washburn - I love their YA horror. It's just a truckload of fun to read!
8. Jo Ann Schneider - Another fabulous JFP author! Check out her latest book.
I'm supposed to do at least 10, but I'm gonna stop there.
What blogger would YOU want to know more about?
Posted by

Liesel K. Hill
at 7:29 AM