Author Liesel K. Hill explories all things fantastical, one alternate world at a time...
Monday, March 23, 2015
Top Ten Tuesday: Childhood Reads
Top Ten Tuesday is an original feature/weekly meme created here at
The Broke and the Bookish
. This feature was created because we are particularly fond of lists here at The Broke and the Bookish. We'd love to share our lists with other bookish folks and would LOVE to see your top ten lists!
Each week we will post a new Top Ten list that one of our bloggers here at
The Broke and the Bookish
will answer. Everyone is welcome to join. All we ask is that you
link back
to
The Broke and the Bookish
on your own Top Ten Tuesday post AND add your name to the Linky widget so that everyone can check out other bloggers lists! If you don't have a blog, just post your answers as a comment. Have fun with it! It's a fun way to get to know your fellow bloggers.
Top 10 Books From My Childhood that I'd Like to Re-Visit
10. The Chronicles of Prydain (The Black Cauldron) by Lloyd Alexander - I was required to read The Black Cauldron for school and was bitter about it at first. (I wanted to be in the other reading group. :D) But then I was so glad I got to read this. I liked it so much I read the entire Prydain series. It's been decades since I did, though. I really want to revisit them.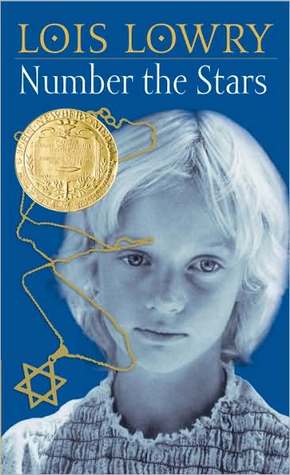 9. Number the Stars by Lois Lowry - I actually haven't read The Giver. I know, I know. Sacrilege. But this was one of my favorites as a kid. Between school and my personal reading, I think I read this book 3 or 4 times. Just loved it.
8. Hatchet by Gary Paulson - Gary Paulson was big when I was in grade school. I read this in more than one grade, as well as several other of his books, but this was always the quintessential one. I think it gets read to kids a lot because it's about a kid who survives a plane crash and has to survive on his own in the wild, but I'd like to experience it now as an adult.
7. Scary Stories to Tell in the Dark by Alvin Schwartz - Basically, these were creepy retellings of urban legends. They were popular in my school. There were three or four volumes and they were constantly checked out at the library, so it was hard to get a hold of them. For me, I always wanted to read them, but they always scared the crap out of me and I'd be up all night jumping at shadows. Then my mom would chew me out and make me take it back to the library. But then a few weeks later... Yeah, kids don't learn. :D
6. The Chronicles of Narnia by C.S. Lewis - To be fair, I read all of these in college, so it hasn't been long since I last revisited them. I do love them, though, and wouldn't ever be opposed to reading them once again. :D
5. Thunder Rolling in the Mountains/Sing Down the Moon/Island of the Blue Dolphins by Scott O'Dell - I read lots of Scott O'Dell in grade school and always loved his books. Thunder Rolling in the Mountains had an especially big emotional toll on me. I remember sobbing uncontrollably. Like Gary Paulson, I'd like to experience these books as an adult.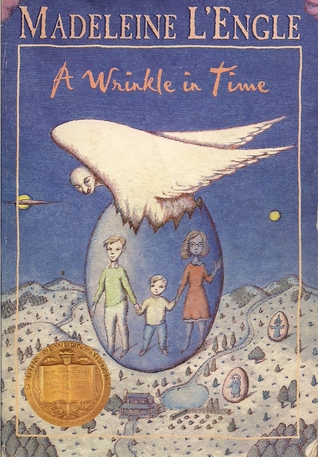 4. A Wrinkle in Time by Madeleine L'Engle - Such a classic. I don't think I need to explain why. But it's been years since I read it. I'd like to read it again. (And I'd like to read the whole series.)
3. King of the Wind by Marguerite Henry - I remember loving this book as a kid. Don't know if it was the story, or because it was about a horse. But I loved it. Read it more than once, I think.
2.
Roll of Thunder, Hear My Cry
by
Mildred D. Taylor
- This is another one I read several times in school, but I liked the story enough that I read a couple of others in the series. This is one of few on my list that I still remember most of the details about. I'd still like to re-read it, though.
1. The Secret of Nimh by Seymour Reit - I don't remember much about this one except that my dad used to read it out loud to me when I was a kid. Might have been my first chapter book experience. I'd like to re-read it and maybe read it to my niece. :D
What top ten books would you like to revisit from your childhood?
Posted by

L.K.Hill, Author
at 10:00 PM