Author Liesel K. Hill explories all things fantastical, one alternate world at a time...
Monday, February 23, 2015
Top Ten Tuesday: Favorite Heroines + Teasers
Teaser Tuesdays is a weekly bookish meme, hosted by MizB of Should Be Reading. Anyone can play along! Just do the following:
•

Grab your current read


•

Open to a random page


•

Share two (2) "teaser" sentences from somewhere on that page


• BE CAREFUL NOT TO INCLUDE SPOILERS! (make sure that what you share doesn't give too much away! You don't want to ruin the book for others!)
•

Share the title & author, too, so that other TT participants can add the book to their TBR Lists if they like your teasers!
This week's teasers come from Dreams of Gods and Monsters by Laini Taylor. I was supposed to read this last week, but couldn't get around to it. Excited to read it now, though! :D
"...The two armies stood facing each other, tense and alert, each biting their promise between their teeth.
Or their lie.
Akiva realized he'd been expecting this success, because he was unsurprised by it. He was pleased--or a greater word for pleased. Moved. Grateful, to the full reach of his soul.

The detente held.
Until it didn't." (pg. 114)
What are you reading this week?
Top Ten Tuesday is an original feature/weekly meme created here at
The Broke and the Bookish
. This feature was created because we are particularly fond of lists here at The Broke and the Bookish. We'd love to share our lists with other bookish folks and would LOVE to see your top ten lists!
Each week we will post a new Top Ten list that one of our bloggers here at
The Broke and the Bookish
will answer. Everyone is welcome to join. All we ask is that you
link back
to
The Broke and the Bookish
on your own Top Ten Tuesday post AND add your name to the Linky widget so that everyone can check out other bloggers lists! If you don't have a blog, just post your answers as a comment. Have fun with it! It's a fun way to get to know your fellow bloggers.
Top 10 Favorite Book Heroines from Books, TV or Movies
This is gonna be hard. Not because I can't think of any, but because there are too many awesome ladies out there. How to confine it to ten?
10. Michonne, Carol Peletier and Beth Green of The Walking Dead - I had to give a shout out to the heroines of my favorite TV show. Keep in mind I love these characters in the show, not the comics. (I'm sure they're awesome in the comics too, but I've never read them and I know there are major differences.)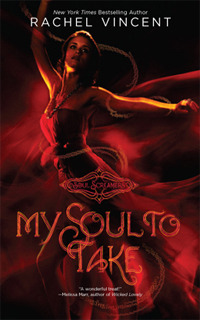 9. Kaylee Kavanaugh of Soul Screamers - I loved this series! Had to love Kaylee! :D
8. Tris Prior of Divergent - Though like many others, I was a bit underwhelmed with how the trilogy ended, I still loved the journey and I loved Tris!
7. Hermione Granger of Harry Potter - Yeah, I know we'll see tons of Hermione and Katniss today, but for good reason. They both gotta make my list.
6. Katniss Everdeen of The Hunger Games - Ditto #7.
5. Daenarys Targaryen of A Song of Ice and Fire - Repressed and abused, she still became strong. When she lost everything, she fought back, raised an army, and decided to take back her kingdom. Love her!
4. Arya Stark of
A Song of Ice and Fire
- Ever adventurous and brave to a fault, you just can't help but always turn the page to see where her heart will take her.
3. Aviendha of Wheel of Time - She embodies every good quality of a strong woman. Warrior, courageous, kind, honorable, nurturing (sort of) and, you know, total badass. :D
2. Egwene al'Vere of Wheel of Time - Down to earth, smart, a leader. The way her story line ends always makes me cry, but I just love her!
1. Nynaeve al'Meara of Wheel of Time - Perhaps my favorite heroine of all time, I'll always love her character and her story arc.
Who are your favorite heroines?
Posted by

L.K.Hill, Author
at 10:00 PM